In Their Own Words: Patient Reviews
From the second I walked in I felt like family. Everyone was very warm and welcoming and patient with all of my questions. The Orthodontist was also very nice and explained everything in detail and on a level that I could understand, not the typical Dr. lingo that left me scratching my head when he left. I'll be suggesting this place to my daughter as well as anyone else looking for braces. 10 outta 10!
Abbye G.
Our family loves, loves, loves Wired Orthodontics.  I appreciate that their entire staff is always super friendly and accommodating.  Dr. Chris did a marvelous job getting our kids teeth straightened out and explaining the process along the way. We've had two children who were patients of Dr. Chris and an older sibling who saw another orthodontist.  The difference in care and professionalism between our older child's orthodontist and Dr. Chris was vast.  In fact, our oldest is going to have to get her teeth fixed by Dr. Chris.  If you are looking for a great orthodontist with a stellar staff, Wired Orthodontics is the place to go!
Rachel S.
Dr. Santos is AMAZING. He has exceeded my expectations with his chair side manner and overall knowledge. You can feel the passion throughout his entire team. I had a great experience with Allen at my most recent appointment. Allen was very positive, skilled and informative. I would recommend Dr. Santos and his team to absolutely anyone! Would gladly restart my entire treatment just to see this team in action!"
Jade W.
Awards, Affiliations & Partnerships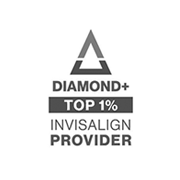 We are among the leading providers of Invisalign in the country
Proudly supporting educational enrichment for Leander
our offices
Your Source for Orthodontic Care in the Austin and Leander Area
Wired Orthodontics – Austin Lake Creek
10119 Lake Creek Pkwy, Ste 1, Austin, TX, 78729-1757
Wired Orthodontics – Leander
15609 Ronald W Reagan Blvd, Bldg A150, Leander, TX, 78641-1474
Wired Orthodontics – Austin Four Points
6611 Sitio del Rio Blvd, Austin, TX, 78730-1171